Peripheral components are the most common improvements to the computer users' experience. These are the items that allow us to turn a basic machine into a truly personal, fun, and well-used staple of our family entertainment.
Gamers especially will appreciate the many extra control options available to give the most natural and realistic feel to their favorite games.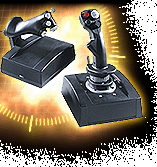 If you are a fan of flight simulators or air combat games, a joystick is almost a necessity. An even better combo would include separate throttle with additional control buttons to keep your hands on the controls, and give you the edge on your adversaries.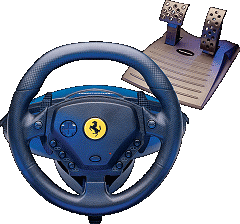 Of course, who can resist the appeal of a driving game? Spinning the wheel and flooring the throttle on your favorite sports or race car is an experience like no other, especially with a new steering wheel and pedal assembly. Imagine the look on your fellow drivers' faces, when you show them what you are really capable of with the right equipment.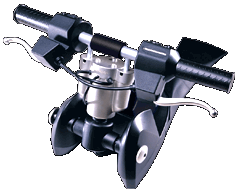 Of course, for the real thrill seekers out there, nothing competes with the excitement of a riding on two wheels, unless it is riding with one or both of those wheels in the air. From the most dedicated motocrosser to the most extreme freestyler, a set of handlebars can make those games come alive in a way most people can't even imagine.
However you choose to play, Nascent Computing can help you get the edge. Contact us to order, install, and calibrate your new equipment today!