The Shocking Truth about the nasty bacteria and other infections spreading on your PC's and other office equipment!
A recent article published by the National Research Center states:

… research from Dr. Peter Wilson of University College London Hospital has shown that our keyboards have very high levels of bacteria on them all the time. His study involved taking samples from 33 office keyboards in London to see how many bacteria were on each one. Four of these keyboards were considered potential health hazards, and one had more bacteria on it than a toilet seat in the office bathroom.
Previous research by University of Arizona researchers also found that the average desktop has 400 times more bacteria than the average toilet seat. That study took samples from offices across the United States, and also showed that women's desks tended to harbor more bacteria than men's.
A study at Chicago's Northwestern Memorial Hospital found that two deadly drug-resistant types of bacteria (vancomycin-resistant Enterococcus faecium (VRE) and methicillin-resistant Staphylococcus aureus (MRSA)) could survive for up to 24 hours on a keyboard, while another common but less deadly bug (Pseudomonas aeruginosa) could survive for an hour…



While flu and cold season is normally bad enough, the spreading H1N1 virus is showing the potential to be one of the most deadly strains seen in the last century, especially among youth.
In recent months, school closings have been growing as fear about the pandemic compels school boards to take drastic action in an effort to avoid explosive spreading of the illness among high-risk student populations. Even before the President declared a state of emergency, school closings over one month in the state of Texas alone affected almost 300,000 students.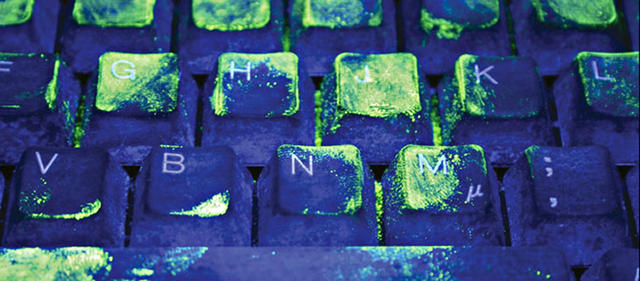 The PC is well established as a vector for the spread of any number of diseases, and under the conditions in many schools and businesses with single PC's being accessed by large numbers of people; the prospective outlook is not good.
Even worse, traditional janitorial staff are not equipped nor generally qualified to handle cleaning and disinfection of computers and office equipment. This is why we are now promoting this service to all our business and educational clients. With this special service, we will clean and disinfect the monitor, keyboard, mouse, telephones, and all desktop surfaces where germs and bacteria thrive.
For your free estimate, or to schedule service, contact Nascent Computing today!