These parts are the heart and soul of a computer, what makes it come together and work as a seemless whole. If you are wanting to make the most of your computer's abilities, then this is the place to start.
The motherboard is what really defines what your finished computer will be. It handles all traffic between the various parts of the computer, and has a practically endless number of variations. Aside from the differences in processor and memory, these also may or may not integrate sound, video, disk array controls, and network functions.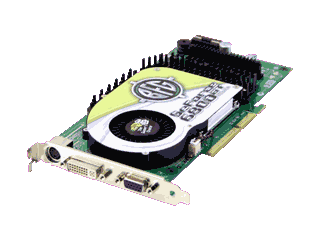 A video or display adapter controls the speed of your favorite computer games, and quality of video playback. Newer cards also support the ability of your computer to display on your television, so you can get the benefit of DVD movies or a totally immersive gaming experience.
However you choose to play, Nascent Computing can help you get the edge. Contact us to order, install, and calibrate your new equipment today!
Custom Computers
&nbsp &nbsp &nbspWhy Custom?
&nbsp &nbsp &nbspGaming Systems
&nbsp &nbsp &nbspHome Theater PC
&nbsp &nbsp &nbspExecutive Workstations
&nbsp &nbsp &nbspCAD
&nbsp &nbsp &nbspThe Rebate Business
&nbsp &nbsp &nbspFAQ

Repair
&nbsp &nbsp &nbspViruses/Spyware
&nbsp &nbsp &nbspData Recovery

>Upgrades
&nbsp &nbsp &nbsp——>Components
&nbsp &nbsp &nbspPeripherals
&nbsp &nbsp &nbspCase and Modifications

Services
&nbsp &nbsp &nbsp Maintenance
&nbsp &nbsp &nbsp Cleaning
&nbsp &nbsp &nbsp Networking
&nbsp &nbsp &nbsp Internet

Contact Us

Forum
&nbsp &nbsp &nbsp
Links
&nbsp &nbsp &nbsp
&nbsp &nbsp &nbsp
© 2002-2009 Nascent Computing Little Rock AR